Start Your
SMILE MAKEOVER
!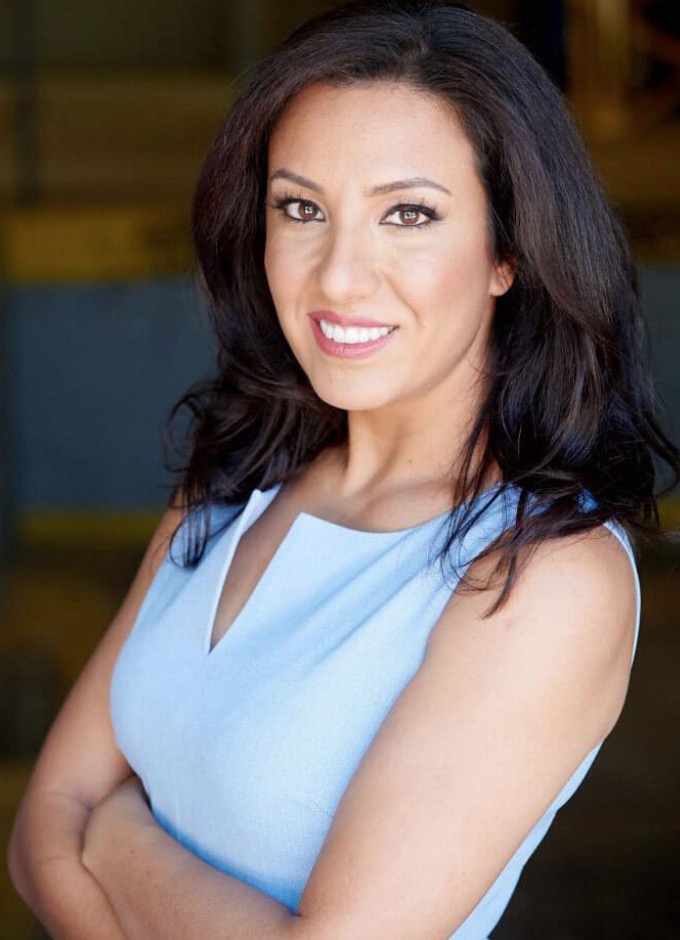 Schedule Your Free
Virtual Consultation
With Dr. Nada Albatish!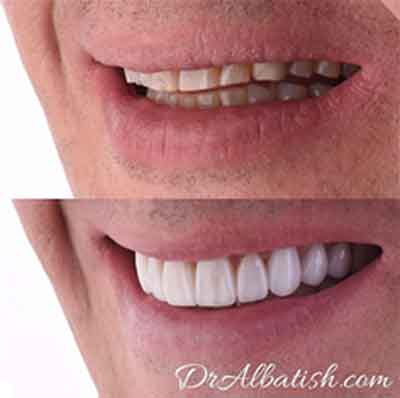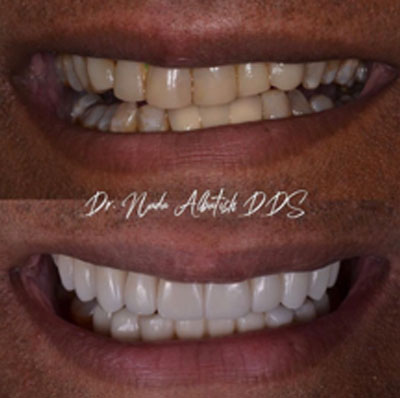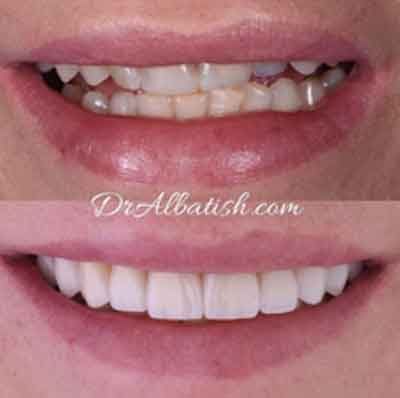 Get financing as low as 0% and affordable monthly payments! (OAC).
* AVAILABLE ONLY AT ALL SMILES DENTAL
Stay Safe & Get Started Today!
Let's create the BEAUTIFUL, HEALTHY Smile you've always wanted…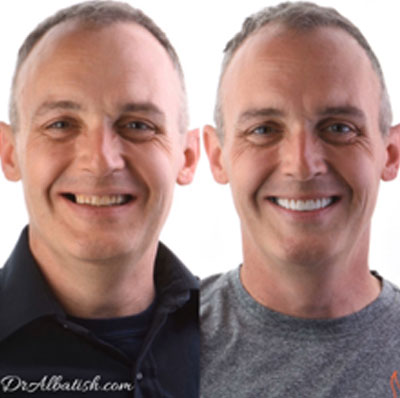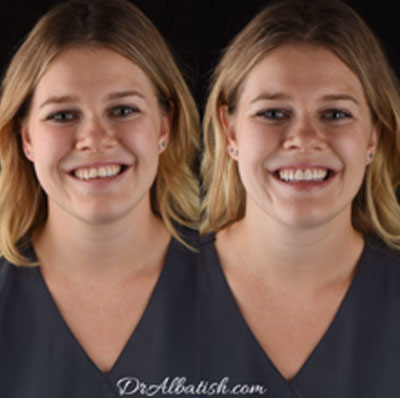 How Our Virtual Consultation Works
Meet with our Cosmetic Dentist, Dr. Albatish from the comfort of your own home with these
3 easy steps:
Step 1
Share your smile makeover GOALS. Tell us what you need by filling out the details below.
Step 2
Upload a close up of your smile and a smile selfie.
Step 3
Receive your individualized link to your consultation video. Our Cosmetic Dentist, Dr. Nada Albatish will explain to you all of your options, real patient examples and review costs for treatment.

"Can't thank Dr. Albatish and her team enough. I came in with a chipped front tooth that had been previously restored with bonding that had started to discolour. I was very unhappy with how this tooth was affecting the look of my smile. Dr. Albatish reassured me that she could fix it and that when she finished you wouldn't even know what tooth had been chipped in the first place . Well she was right! I was given a BEAUTIFUL porcelain crown. The attention to detail Dr. Albatish displayed was like no other – she truely is a perfectionist. I am so happy with the end result and am smiling ear to ear."
–Blythe

"Dr. Albatish and her team are SUPER amazing! They are so friendly and caring. Your comfort is number one for them and you really feel that during your visit. I have been a patient of All Smiles Dental for over 5 years now and I would travel across the world just to see them. I get my dental work done there, cleanings, and even got invisalign done there too. I highly recommend them. "
–Chaza

"Dr. Albatish has changed my life forever! My whole life I've had dental problems, terrible dental work and have always been so self conscious of my smile. I would avoid smiling and laughing at all costs. The truth is that I never thought anything could be done about it. It was when I lost 2 teeth that I decided to have a consultation. I've been a patient of Dr. Albatish for 7 years and I know she was the right person to help. I had a complete smile makeover and now even years later, I still get compliments going through the Tim Horton's drive-thru! Needless to say, I now can't stop smiling and I laugh bigger than I have my whole life! I am forever grateful to the entire team at All Smiles Dental."
-Diane

"Had the pleasure of having my teeth cleaned today by Amanda and I have to say she was so thorough and detailed and you can tell she loves what she does – it was almost meditative! This group of professionals impress me with the way they interact together and are very progressive. Thank you for the excellent service!! Best teeth cleaning I've ever had!! "
–Patti