Cosmetic dentistry in Newmarket is a big part of what we do in our dental office on a daily basis. Award Winning dentist, Dr. Albatish has a great following in the realm of cosmetics. She has helped a countless number of patients achieve that perfect smile that they had always desired. Patients come to our Newmarket dental office and express their concerns with the aesthetic appearance of their smiles and inform us they really don't believe that the cosmetic appearance of their smile has deteriorated over the years. A smile that is no longer a representative of what they would like the world to see when they smile.
Teeth may be basically healthy, but how do they look? Perhaps they are a little stained and cleanings won't make things better. Perhaps there are minor flaws that you would like to correct. Maybe the teeth aren't crooked enough to require braces, but it would be nice to have them look more uniform and straight.
Veneers can help with these issues and more!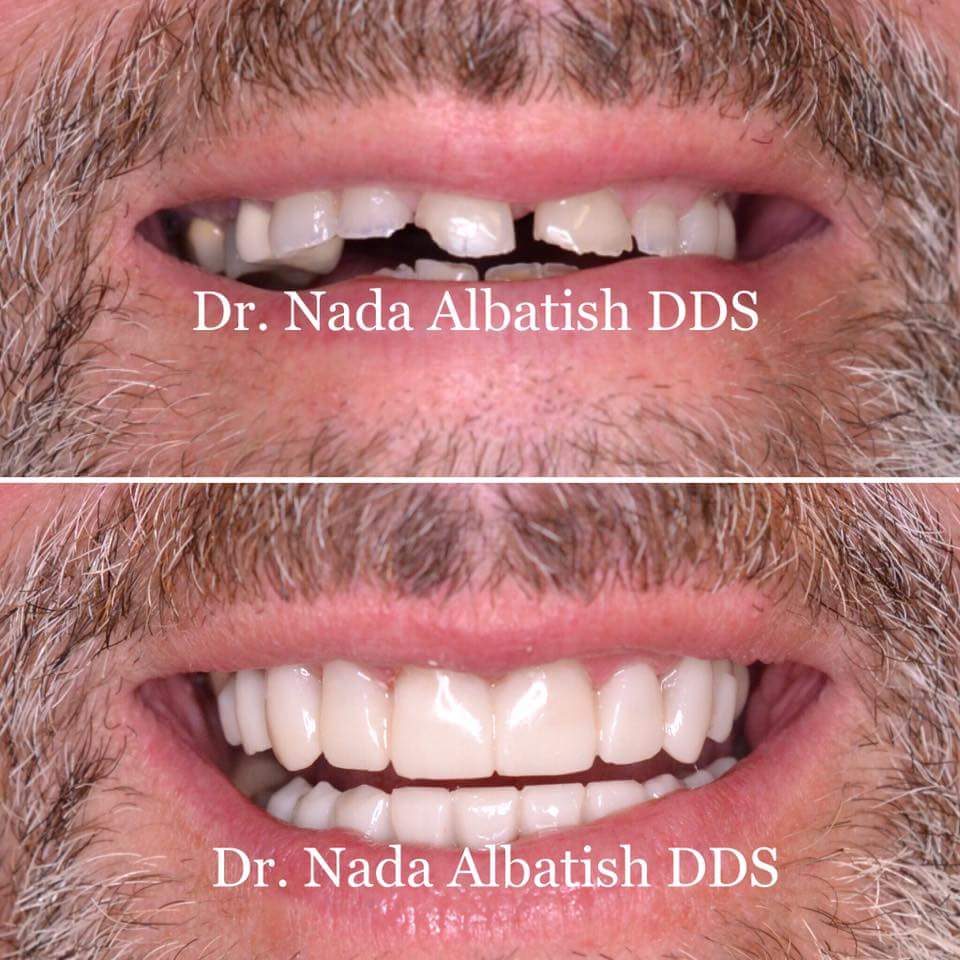 Cosmetic veneers are a practical solution that does not involve invasive measures. Our team can assess your condition and help you settle on the right choices for those veneers in Bradford. The covering can be matched in terms of the shade of white found on your other teeth. The result is cosmetic veneers in Bradford that blend in perfectly.
Those cosmetic veneers in Aurora do improve appearance, but they also help protect your teeth. That minimized the possibility for many types of dental issues to develop. In terms of care, the typical recommendations for dental hygiene will still apply ones those veneers in Aurora are in place.
Veneers in Newmarket are more affordable than many people think. Compare to other procedures, the use of cosmetic veneers in Newmarket compare favorably in terms of cost and the amount of time to complete.
We offer cosmetic treatment with veneers, which cover the fronts of your teeth and hide stains and crooked teeth. Within just two weeks, you can have a Hollywood smile- the straight, white teeth that everyone wants. Cosmetic dental consultations are always complimentary and are done with award winning Newmarket dentist Dr. Albatish. We like patients to come in freely and evaluate their options and see what we can do for them.
Call All Smiles Dental Centre to schedule your appointment with Newmarket Dentist Dr. Nada Albatish.
Meet Our Celebrity Clients!
Darryl Sittler
Leaf Legend
Monika Schnarre
Former Supermodel and Actress
Rachelle Viinberg
Team Canada Rower
Natalie Spooner
Team Canada Hockey
Miriam Mattova
Miss Universe Canada
Christine Cho
Beauty Expert of CTV